By: Daniel Evon / Photographs Courtesy of StrongProject
Headquartered in El Segundo, CA, the StrongProject company is a Commercial interior design and office furnishing company that is on a mission: They are re-defining the Workplace & Corporate Culture while bringing exciting, hip, and productivity-enhancing furniture to corporate America. The fun, ergonomic, and even brain-stimulating office environment pioneered by tech giants such as Google and Microsoft inspired them to a high degree. StrongProject is bringing far-ranging thought and futuristic furnishings such as acoustic furniture, personality-based design, and other cutting-edge concepts to a broad market, with its affordable options for firms of all sizes (including leasing). They realize that since workers spend so much time in their workspaces, companies need to equip themselves with furniture, meeting spaces, and office designs that promote communication, idea-sharing, and brainstorming, as well as quiet time for analysis and creativity.
When thinking about modern office design, one might wonder - will the cubicle (mocked in popular culture in various ways, such as the comic strip Dilbert, and the film Office Space) still exist by the end of 2018? The office design experts at StrongProject answer with a qualified 'yes' – the 'cube' is constantly changing, and it's moving away from its boring rectangular roots, allowing for more creative and less constricting workspaces. Acoustic furniture, which absorbs sound and hence allows for more intimate communication, is often interspersed among cubicles to give workers more flexibility for places in which they can exchange information. StrongProject's designers and office observers believe that mundane cubes will gain a new popularity again, as the pendulum swings from the old-school to the exotic, collaboration-focused furniture and design of the 21st century.
StrongProject lets companies who use a personality test in human resources also use the same data to create office designs for optimal employee performance. Staff who score and understand these test results often benefit from office features such as acoustic furniture that will help with noise reduction, while "Thinker" personalities are naturally predisposed to very simple, bare-bones furnishings. Those workers whose personality type is centered on "intuition" thrive when given comfortable ergonomic furniture with stylish, well-designed rooms in which to work. Even the optimal office or cubicle locations and appointments of introverts and extroverts differ and StrongProject can help managers, tasked with anything from a small furniture purchase to a complete office re-design and incorporated individual worker preferences in buying or leasing a harmonious work environment.
StrongProject stays ahead of the curve regarding all things related to fashion and design, tracking all of the available data, including events such as New York's annual Fashion Week. Whether your designing furniture or clothing; color always plays a major role in human psyche as it can impact employee productivity and their mental outlook. Different hues affect neurology in various ways, for example, muted golds and yellows in an office can likewise energize employees, but also make them feel happier, while citrus orange can give workers a needed boost. Whether a firm is trying to impact staff moods or just appoint their departments and suites in a tasteful and fashionable manner, StrongProject has a wealth of ideas and expertise.
StrongProjects unique office design is leading the way with their online "Design Your Office" tool, where a layman can experiment with a variety of color plans and layouts for workspaces. If any office areas don't fall within the parameters for StrongProject's DIY tool, the company's designers can work with an AutoCAD file and tailor a corporate design for a unique floorplan. Sexy, uber-cool offices are no longer just for the tech titans anymore – StrongProject can outfit small and medium sized businesses with productivity-boosting furnishings and designs that might even turn a few heads in Redmond, WA or Silicon Valley.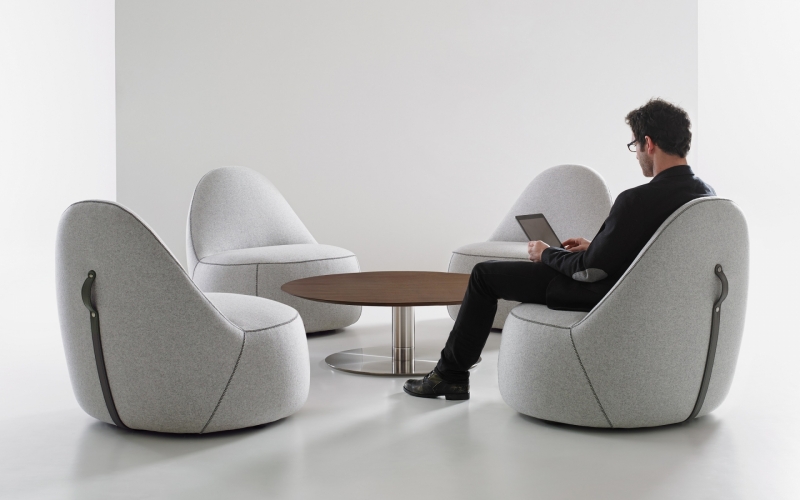 Watch Video: StrongProject is redefining Office Design & Corporate Culture
Let's Get Social...Share this Article with a Friend