By: Daniel Evon / Photographs Courtesy of Morgan
From its open-top motoring to its rolled edges, the Morgan Aero 8 is top of the line when it comes to British sport cars. The first completely new car from Morgan in 50 years, the Aero 8's unique design makes it stand out from the crowd. Its aluminum chassis is lighter than the Morgan's traditional wooden body, and when paired with its BMW V8 engine, it's a luxury sports car that moves with speed and power that's nearly impossible to beat. With a re-imagined front end, better suspension, and the addition of anti-roll bars, the Morgan Aero 8 handles and responds better than ever before.
For more than 100 years, Morgan has manufactured at the same facility on Pickersleigh Road. Built into the foothills of the Malverns, this plant is where every hand-crafted Aero 8 comes to life. Made with a combination of traditional manufacturing techniques and modern innovations, the Morgan Aero 8 is unparalleled when it comes to luxury car craftsmanship. Each car is built from ash wood, hand-stamped aluminum, and luxurious leather. Every chassis is assembled by hand using Morgan's exclusive techniques that have been handed down throughout the generations, leading to a quality not obtained by its competitors.
The new Aero 8 is the result of years' worth of experience and evolution. With a specific focus on passenger experience, this Morgan combines luxury, style, and power into an unforgettable experience. Not only is the Aero 8 two passenger, low carbon seating designed for comfort, but with new dashboard arrangements and innovative air conditioning technology, the whole riding experience is enhanced. Each Aero 8 features a touch screen media system based on smart phone usability, making it easy to control with the touch of a finger. The dash and door panels are surrounded with a deep wood finish and trimmed with chrome, giving the newest Morgan a touch of class in a world of power
The Morgan Aero 8 exterior was inspired by the classic 1960's look of low shoulder lines, sleek roof, and balanced proportions to bring forth a car that's both beautiful and bold. Its rear opening clam shell boot covers the mohair soft top or the optional hard-shell, which makes the Aero 8 look and drive like a coupe with still having all the benefits of a convertible. With a surprising amount of trunk space and ample leg room, the Aero 8 gives even the tallest of drivers a comfortable experience.
The Morgan Aero 8 is by far the most refined and luxury Aero seen yet. It's lightweight and powerful and was the perfect car to celebrate the Aero platform's 15th birthday. The sports car is available with a six-speed manual or automatic transmission, and features a responsive design that takes driving to a new level. With an improved suspension and improved torsional stiffness, driving is smoother than ever before.
Driving an Aero 8 is an experience like no other. Hand-crafted with a responsive design, this Morgan combines the classic feel of British sports cars with modern technology and the expert craftsmanship that made Morgan a name in luxury vehicles, giving the world a sports car that's effortlessly stylish.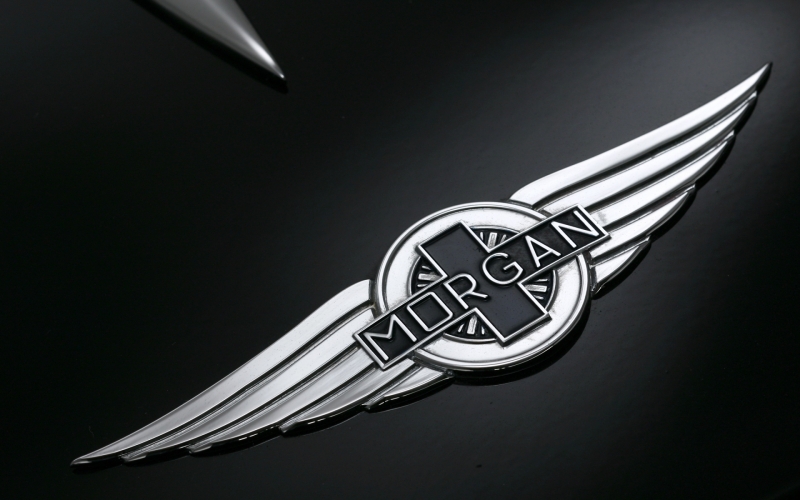 Watch Video: Watch the Hand-Crafted Aero 8 Coming to Life
Let's Get Social...Share this Article with a Friend