By: Susannah Cord
Not many women have an asteroid named for them, but it seems only fitting that the singular actress known to the world as Marlene Dietrich should have a namesake in an asteroid that appears to be a force unto itself. Born 1901 in Berlin, Marie Magdalene Dietrich aspired to become a violinist before a career-ending injury gave rise to the conception of Marlene Dietrich, the iconic German actress who became an American patriot and icon of fashion, film and sexual independence. Blazing a trajectory through the fertile ground of Weimar Berlin, Dietrich's early career spanned bit parts and chorus girl lineups, acting and singing her way from the shadows to the limelight in cabaret and musical revues. Her family's disapproval necessitated the name that became synonymous with a glamorous, androgynous and provocative sex appeal, but her debut in silent movies in the early 1920's foretold none of the success that was to come.
By the late 1920's, Dietrich's star was on the rise with roles in films like Café Elektric (1927), but her big break would come in 1930 when director Josef von Sternberg gave her the starring role as femme fatale cabaret girl, Lola Lola, in the first German 'talkie', Der Blaue Engel. Dietrich's private school education proved useful when the cast filmed the English version of the film, making her an international sensation. Encouraged by Sternberg, already a name in Hollywood, Dietrich moved to America under contract to Paramount Pictures, who sought to counter the meteoric rise of Metro-Goldwyn-Mayer's Swedish Greta Garbo with their own foreign shooting star. It sparked a rivalry between Dietrich and Garbo only slightly less sensationalized than subsequent rumors of their affair, and a movie-making streak as Sternberg's muse before moving on to independent movies like Angel and Knight Without Armor.
While Dietrich sought to maintain an air of rarefied mystery and intrigue, her bisexual and hectic love life was no secret, her political views transparent, and her character often in question. Though she married film professional Rudolf Sieber in 1923, giving birth to daughter Maria a year later, her affairs with contemporary notables of both sexes were legendary. Over the years, Dietrich would be linked to a myriad of co-stars from Jimmy Stewart to Yul Brynner, while rumors flew around Edith Piaf and John F. Kennedy. Not one to mince words, perhaps none knew this better than her husband to whom she was known to pass her lovers' love letters, often with a sharp remark, while in her disputed biography of her mother's life, Maria describes a narcissistic character for whom the truth held no candle to a pretty lie, where image came first and foremost.
It was an image Dietrich and her lover Sternberg worked hard to create, and Dietrich would spend her life maintaining. Renowned for his use of shadow and light, Sternberg was instrumental in creating Dietrich's famously enigmatic aura, bolstered by a bold and sophisticated manner, underlined by a striking ability to exude an androgynous yet sultry appeal. In Sternberg's movies, Dietrich's image as a femme fatale was finely honed by the director who used her throaty voice and sardonic cat eyes to great effect as she acted and sang her way through the 1930's. When their star began to wane, Paramount bought out Dietrich's contract just as World War II loomed on the horizon. What was to be Dietrich's finest hour began as she turned her attention to the war effort, fine-tuning her innate patriotic leanings and character to an extraordinary pitch while continuing her acting career without Sternberg.
Approached by the Nazis with a lucrative offer to star for the Third Reich, Dietrich applied for U.S. citizenship instead and sold war bonds while touring tirelessly to entertain the troops. Coming into her own, Dietrich helped refugees at her own expense, housing Jews and dissidents fleeing Europe, and advocating for their U.S. citizenship. For her humanitarian efforts she would be spurned by fellow Germans but receive numerous acknowledgments from the Allies, but by the 1950's her film career was waning if not at an end. Dietrich returned to her roots, performing worldwide as a marquee live show performer until the late 1970's when her health gave out. Quietly living out her days in her Paris apartment, Dietrich's proudest accomplishment was not her Oscar nomination, her gender-bending performances or her fashion finesse, but The Medal of Freedom, the symbol that embodied her finest hour, and indeed, her very credo.

Video Courtesy of CCBB São Paulo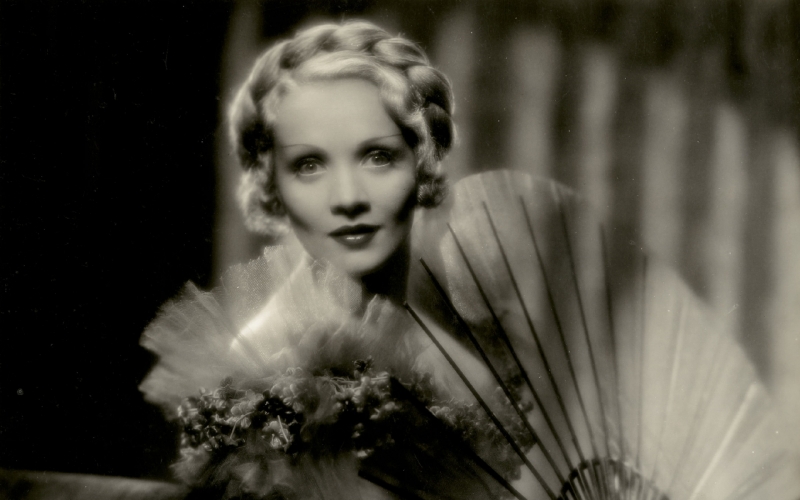 Watch Video: Marlene Dietrich...The Iconic German Actress who Became an American Patriot
Let's Get Social...Share this Article with a Friend