By: Najah Sayed / Photographs Courtesy of Universe Architecture
On one fateful day in 2009, a client approached Janjaap Ruijssenaars with a housing inquiry. The client envisioned a few houses on one plot of land, all with 360-degree views. Little did Ruijssenaars know at the time, this client would be the reason that he began to change the global residential building market. A designer with company Universe Architecture Ruijssenaars attempted to formulate a flexible housing system with an abundance of natural light and 360-degree views. This design has become known as the Tetris House, named cleverly after the puzzle game in which pieces fit together to maximize the use of space.
The hallmark of the Tetris House building method is its customizability. Though each house would consist of a simple configuration of steel blocks, a client may mold the design to his or her unique preferences. For example, these blocks come in only three different sizes but may be fit together, placed side by side, or piled on top of each other in several different arrangements. Clients can also place various elements, accessories, and rooms of the house wherever they so desire. On top of that, if a client wishes for a design change after the steel block configuration has already been established, the blocks can be rearranged quickly with the use of a crane.
Furthermore, the Tetris House building model provides a collection of façade elements that could create an entirely new way of living for residents. The steel blocks that comprise the house also have steel strips on their facades, to which clients can add various elements such as shutters or balconies. Though the house typically measures 1,884 square feet, the design model is such that more space can be added if the client so desires. Thus, the design possibilities for the Tetris House method are next to endless, and each customer can truly have a house that no one else has ever seen before—one molded to his or her particular tastes.
This creative and versatile housing design will finally become a reality as the first Tetris House is established in the Netherlands, with design help from Dutch firm i29. i29 has lent its interior design expertise to help create a structure that combines both efficiency and luxury, highlighting the beauty of nature that is easily seen through the house's 360-degree views. Universe Architecture plans to expand production of the Tetris House to other countries as well, along with licensing the model to other developers who may provide homes for their clients. Though the cost of the Tetris House will depend on the geographical area, Universe Architecture claims that the simplicity of the model will render the cost below the average local price per square meter. Therefore, along with making more efficient use of space and retaining luxury, the model is less expensive.
The Tetris House Building model is an innovative method of saving space while maximizing opulence. By listening to his client's wishes in 2009, Ruijssenaars has begun building what could very well become an empire in the international housing industry. But this is far from an outlandish idea for Ruijssenaars. We must not forget that he also created the "Floating Bed" (which is exactly what it sounds like) and a mechanism to harness energy from gravity; for him, the Tetris House is simply another manifestation of his unyielding vision. This vision is ultimately what will cause the Tetris House to be a game-changer in the residential market.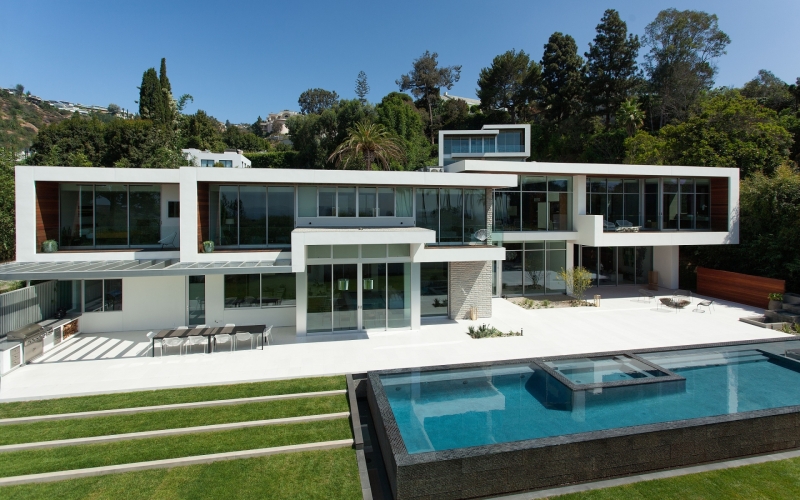 Watch Video: Tetris Housing, Modular Design for the 21st Century
Let's Get Social...Share this Article with a Friend