By: Najah Syed / Photographs Courtesy of Sol Gabetta
Sol Gabetta's name evokes a sense of exhilaration and nostalgia in all who have experienced her captivating musical performances. An Argentine cellist, Gabetta has been active in the classical music industry since 1991. She began her journey at age three when the violin caught her interest. Trained by talented musicians such as Leo Viola, Christine Walevska, and Ljerko Spiller, Gabetta played the violin for five years alongside her brother – who is today a baroque violinist himself. However, she found her real passion in the cello and, at age eight, chose to focus exclusively on this enchanting instrument. Gabetta's breathtaking talent was immediately recognized when she won her first competition a ten. Ever since then, she has hypnotized audiences worldwide with her phenomenal performances.
Gabetta has well earned international recognition over the course of her distinguished musical career. Since 2004, she has performed gracefully with her beloved 1759 Guadagnini cello in Russia, Germany, the United States, Switzerland, England, France, and more. After first winning the 2004 Credit Suisse Young Artist Award, Gabetta received notable commendations in Munich, Moscow, New York, Los Angeles, and London. She has also performed in countless spectacular venues in London, France, and Barcelona, often with esteemed musical partners. On top of that, she even founded the SOLsberg Festival in Solsberg, Switzerland. However, despite Gabetta's chaotic travel schedule and rapid rise to fame, her most significant adjustment has been exchanging her Guadagnini cello for a 1725 Matteo Gofriller, considered two of the finest cello's in the world.
Gabetta chose to play the Guadagnini due to its exquisite beauty, pure sound, vibrancy, and the variety of timbres. She credits this glorious instrument with helping to find her musical voice but notes that its soft tone and rich harmonics often challenged her ability to perform. Upon testing the Gofriller, Gabetta became infatuated with its natural projection, flow, and expressivity. She, therefore, tabled the Guadagnini for Baroque repertoire and now uses the Gofriller as her main concert instrument. Gabetta treasures her new cello, asserting that it suits her artistic personality and allows her to play freely. The Gofriller is robust and powerful, yet permits her to sculpt its sound with her own technique. In fact, this has been the basis of her performance style as a whole.
Gabetta acknowledges that music is a form of language – a dynamic method of communication that everyone can appreciate regardless of their differences. She uses pure talent to showcase her essence as both a performer and a human being, and the Gofriller allows fulfillment of this goal down to the last detail. An elegant, emotional artist, Gabetta molds each concert into a unique experience for audience members. She cherishes time in the recording studio and live on stage, claiming that both venues give listeners a special understanding of her music. Overall, Gabetta always strives flawlessly to touch listeners with something that is so close to her heart, connecting with them in a way that very few performers can.
Gabetta's virtuosity and ability to relate to her audiences has launched her success into another arena –education. While she continues to perform around the world, she also teaches cello in Switzerland, with the goal of evoking a passion for classical music in the upcoming generation. Sol recognizes the value of unveiling one's identity in such a pure way and endeavors to impart this belief on all who are willing to learn. Her dedication to the art has therefore become manifest in her transformative effect on both enraptured audiences and curious youngsters alike. A true creative visionary with immense talent, Gabetta and her dazzling impact on the musical world will surely be celebrated for generations to come.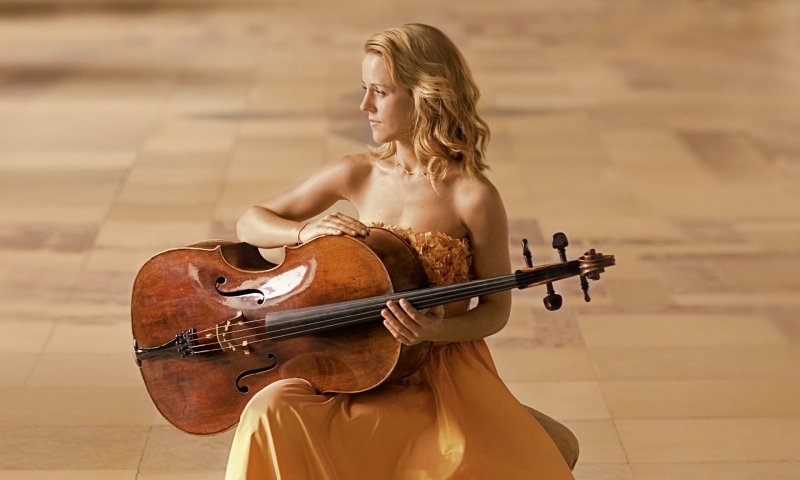 Watch Video: Gabetta Treasures Her New Cello, a 18th Century Matteo Gofriller
Let's Get Social...Share this Article with a Friend